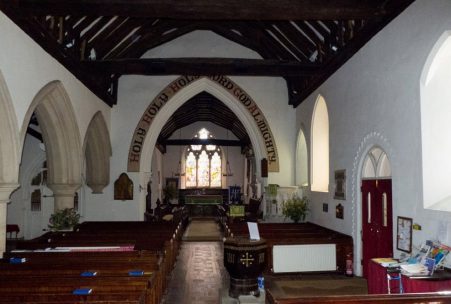 We are sorry. Online registration for this event has closed.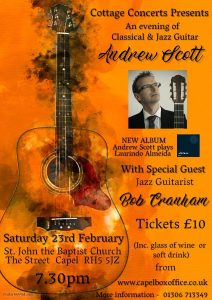 This evening's concert will feature pieces from his new solo album, Andrew Scott Plays Laurindo Almeida.  On the CD Andrew pays homage to the overlooked genius of Laurindo Almeida who was a contemporary of Segovia, a Hollywood composer, a classical guitarist and also a member of the Modern Jazz Quartet.
Andrew Scott
began playing guitar at the age of 16 and was inspired to study Classical Guitar after listening to his teacher play the Spanish masterpiece Asturias. Andrew went to his local music college and then to London where he studied with some of the World's greatest musicians including Carlos Bonell.  Since then he has toured the former USSR, made two solo albums and spent many years at sea entertaining guests on a cruise ships.   Now, back on dry land, Andrew teaches, hoping to inspire the next generation of classical guitarists.
Bob Cranham
Capel's very own "Guitarist in Residence", did his musical apprenticeship in the National Youth Jazz Orchestra as guitarist and composer.  This led to a career as a session musician and producer spanning over 40 years working in Recording, Television, Radio, Tours and West End Shows across the UK and around the world.  Tonight Bob returns to his roots as together with Andrew Scott he plays songs from the golden age of jazz.